Visit
The Promenade at Westlake is open seven days a week, 365 days a year, offering guests from near and far a shopping, dining and entertainment experience like none other.
Visit Us
THE PROMENADE AT WESTLAKE
140 Promenade Way
Thousand Oaks, CA 91362
818.637.8923
General hours
Monday – Thursday: 10am – 7pm
Friday & Saturday: 10am – 8pm
Sunday: 11am – 7pm
For specific hours of operation at your favorite shopping and dining destinations, please visit their store pages or contact Caruso Concierge at 818.637.8923​​.​
Parking
Self-Parking
Complimentary self-parking is available all day in the parking lots located off Thousand Oaks Boulevard and S. Westlake Boulevard.
ADA-Accessible Parking Spaces
ADA-accessible parking spaces can be found near the entrances to shops and restaurants.
Short-Term Parking
10-minute and 30-minute parking spaces are located throughout the lot, near the entrances to shops and restaurants. These spots are reserved for guests doing pickups and placing to-go orders.
Electric Vehicle Parking
Tesla Super Chargers are available and located on the side of Cinépolis Luxury Cinemas.*
*Please note they will only work for Tesla vehicles.
Bicycle Parking
Bicycle racks are located on the side of Cinépolis Luxury Cinemas.
Caruso Signature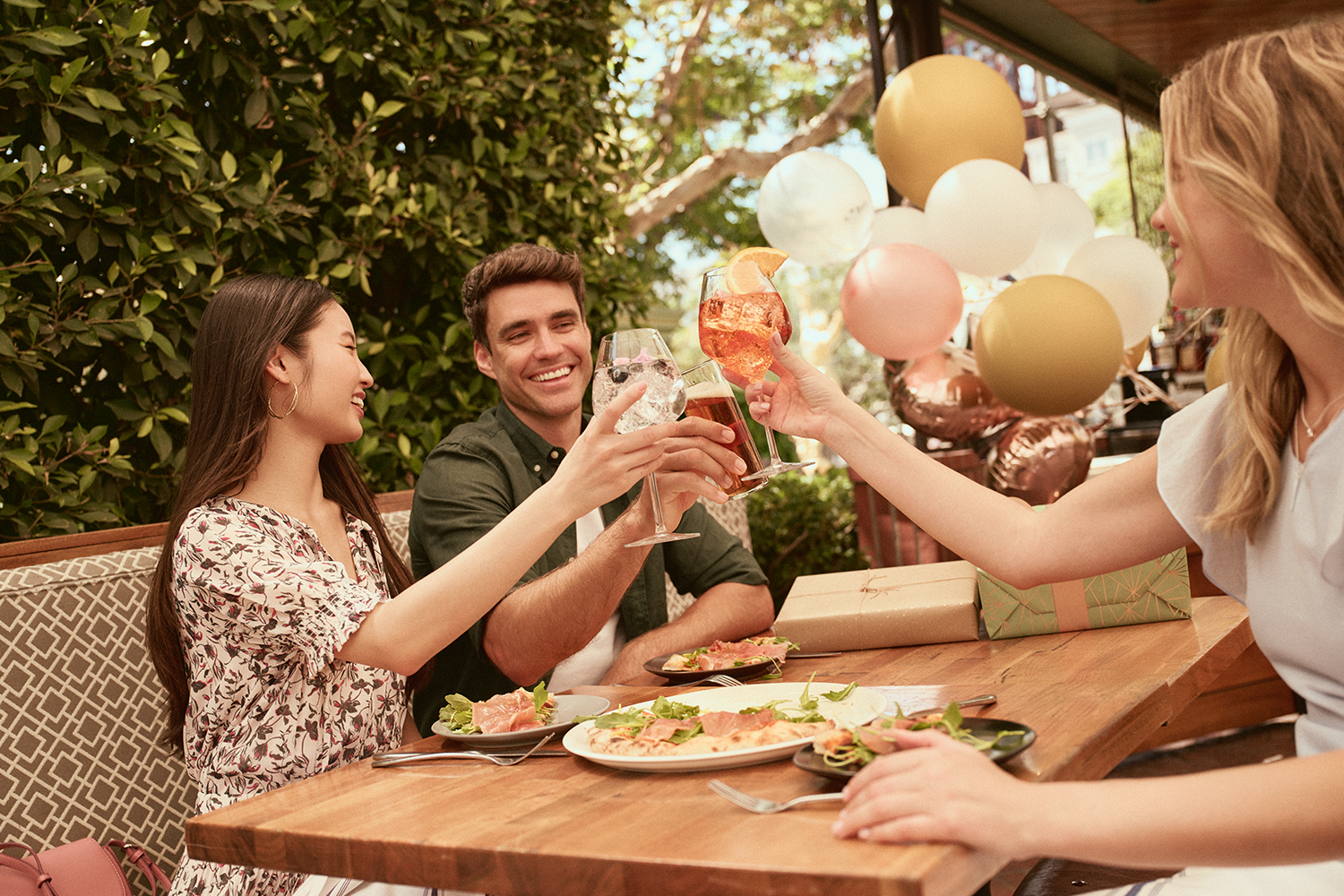 It's our premier loyalty program, offering an all-new way to experience the world of Caruso. Members enjoy exclusive rewards, personalized offers, members-only parking and premium concierge services across all Caruso destinations. Visit CarusoSignature.com to learn more.
Get To Know All of Caruso's Properties
Spanning California, from Montecito to Marina del Rey, Caruso properties offer our guests unparalleled shopping, dining, entertainment and living experiences.